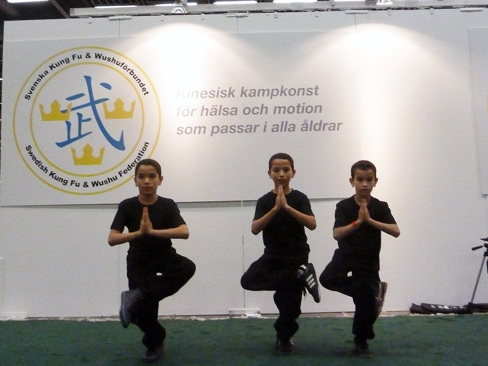 In the children's groups 1 (5-7 years) and 2 (8 – 12 years) we teach traditional Shaolin kung fu and the basics for further training in different styles of wushu, both taolu and sanshou. There is both a beginner and advanced group and students train 1 – 2 times a week.

At 13 years old students move up to the adult group but this can happen earlier if interest and progress permits. At 13 a student can also begin to train sanshou.

In the first term we train basic kung fu/wushu techniques with an acrobatic element. After the first term students begin with form (taolu) and staff training

If a student is interested in competing (taolu) there is an opportunity to do so once the student has learned their first form.

For questions about children's training contact Peder Finnsiö, peder@swi.se.